This Clifftop
July 9, 2009
As i sit here,
on this perch of mine,
i look out over the cliff top,
and look down,
down on all the people who scurry about,
tottally absorbed in themselves,
in their lives,
their work,
their worlds.
do they know that their is more to the universe,
than just their one world?
i wonder if they would act the same way if they did know...
but sadly, all i can ever do is sit here,
on my clifftop,
on this perch,
and see the mistakes,
the trials,
and the victories of others,
for my time had come and past.
but i'll wait here,
till they come.
sitting here.
waiting.
and i'll open up my arms to them,
and tell them i had been watching over them,
and then i'll give a stern look to those who had misbehaved.
but love them all the same.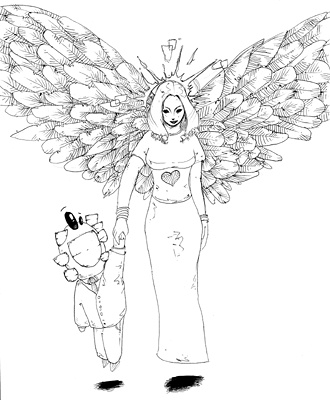 © Benjamin S., New Hyde Park, NY