The Forbidden Z's
July 6, 2009
Goodnight my warrior! I bid thee ado.
For now, I must catch the bumbling Z's of the forbidden sleep.
Alas! The Z's are calling!
Their slight snores beckon me onward into a quiet slumber . . .
They've got me roped!
I'm entangled by the sound of their beauty.
The realm of the unknown awaits . . .
I am prepared for battle,
For the Z's are closing in.
Their eyes are spinning wildly.
I try and dash off,
But in a split second,
Those eyes, those mysterious, rotating eyes,
Pull me in as if to question me.
They seem to say, "You there, why don't you come with us to the land of peace and harmony?"
"This land is where you want to be! Come with us."
They say.
"Come with us!"
These beasts of the unknow are getting more threatening,
Yet they calm me. Somehow, they calm me with a slight buzzing in my ear.
My eyes droop.
I'm surrounded.
I softly say no, but am whisked away into the land of dreams
Where the Z's take me tonight.
I do not know what shall happen next.
It's a mystery, but I will find out now. . .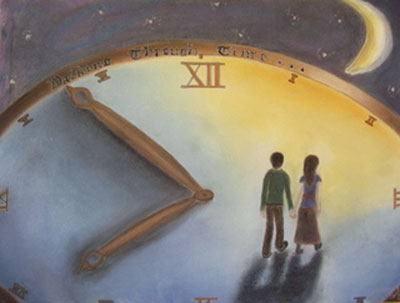 © Carollynn G., Hawthorne, NY