My Perfect Girl
July 7, 2009
If your reading this,
then my apologies...
for you've been fooled.
A perfect girl could never exist in a world so so cruel.
Let me invite you in to the person you know as me,
to meet my perfect girl,
she's nothing to what she seems.

I've fought the demons of gossip,
traversed through Hell,
to prove that she was real and to change the cards I was dealt.
I walked through nights hidden in the day,
exhausting every inch of my faith,
to become the shell you see today
there must be machines behind my face.
all this for my "perfect girl".

I hummed to her songs of lies,
followed the notes where they were sent;
kept her letters of affection and placed them on the wounds where I bled.
The letters were bloody red
but I kept them with me,
to resurrect the one who wrote the letters that bandaged me.
All this for my "perfect girl".

I've patched the holes of reality,
so the truth would remain a enemy
and little by little, stitched them with the rags of my sanity.
I swiped at her ghosts in the distance,
and fell off the cliffs into the nook;
the reason I provided for her absence was...
She was where I did not look.
All for this my "perfect girl".

Feel no pity dear reader,
for this time I've learned.
The only fault of mine is believing she'd be there on the next turn.
I told myself this millions of times,
placed my thoughts in a trance;
but what I saw on every turn, was my fading common sense.

I was fooled...
fooled into the hope I thought was promised,
I was as angered as Poseidon;
allowing myself no solace.
There was no apology from her,
for she was never there.
But still I wait for it, into blankness I stare.

I've taken too much of your time,
go, return to your love
but believe,
there is no "perfect girl" for you or me.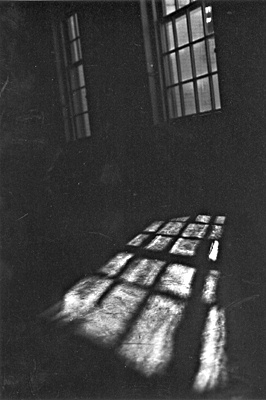 © Mary A., Fullerton, CA