The Journey
July 7, 2009
People cried,
"Stop the madness, please!
Stop the madness, please!
Can't you see all this hatred is a terminal disease?"
People died.
Laws lied
saying,
"Make everything separate but equal and it'll be fine,"
while knowing full well it'd only strengthen the color line.
Why were children told,
"God loves us all the same,
no one better or worse"
but separated from each other
Like their color was a curse?
But some could tell
Wrong from Right,
And so they marched,
Black next to White.
Holding hands, making plans
for a brighter-
Day by day risking dogs and violence,
responding to threats and curses with gentle silence.
Step by step, case by case
lines began to blur between each race,
We started to look at a person's Soul, not their face.
As our ancestors sang,
"We shall overcome!"
When the journey had just begun,
now in unison we chant
"Yes we will!"
In the faces of those who tell us We can't.
No, we won't sit still.
Christian, Muslim, Black, White, Gay, Straight, Bi-
Why should we let anyone tell us how high we can fly?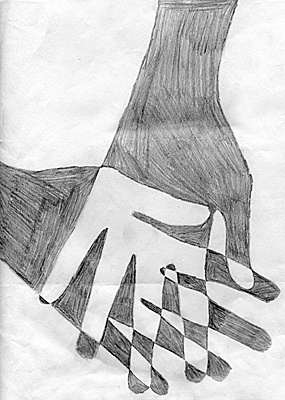 © Warlito B., Tamuning, GU