Her
July 7, 2009
She sits in a room with incredibly low light.
In fact, the little light that exists in the room,
comes from the crackling fireplace
and luminous candles positioned meticulously around her.
She does not move, for she has no need to.
Her hands are twined together,
tucking her knees against her chest.
Her eyes are wide open,
though I doubt she sees anything.
The candles flicker absentmindedly,
as if making a decision to stay lit
or to burn out.
She is making that desision too.
Someone sits across the room on a hardwood piano stool.
The shadow is bent over,
striking the keys not only with confidence,
but with a gentle stroke.
She knows the shadow very well.
The shadow barely knows her at all.
Music drifts through the air,
soft and subtle.
An afterthought, to say the least.
The world is heavy.
Her shoulders are breaking.
She sits in a room with incredibly low light.
Because that's how it's allways been.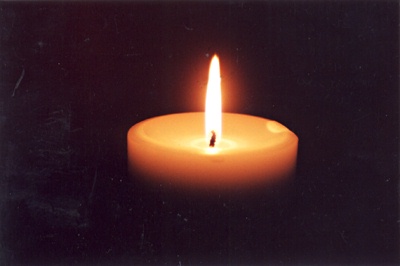 © Ashley D., Philadelphia, PA