The Gift of Doom
July 5, 2009
A furious ball of energy
in the hands of the queen of chaos.
Like a miniature sun held in God's hands,
what happens when it collides with our planet?
Will we perish like all the dinosaurs
when that meteor hit so long ago?
Golden hair blows in wispy waves
piercing eyes kill my soul.
Black shadows creep over my heart,
squeezing tightly and not letting go.
My vision blurs and I watch what I can't stop.
Everything thrown into nothingness
and obliterated, lit on fire.
Screams heard from too far away,
it's gut wrentching and I can do nothing.
Just watch chaos in the flesh laugh and smile,
like a giddy girl in love with the mysterious new boy.
She watches me, I stare back intently,
finding myself unable to move, like I'm being held
by invisible black chains.
The gift of doom, she calls it.
The ability to wash away all sins in life,
from human life.
Human life is gone, replaced by silence.
Just listen,she says.
Listen to how quiet it has gotten.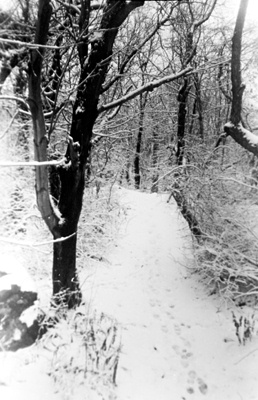 © Keley C., Marblehead, MA