Feather
MAG
Her life fluttered by like a white feather.
Weaving an aimless path,
pushedonly by the wind.
First catching a gust
and being thrust into the sky,
then fluttering slowly down
landing with a shy grunt
on the pavementbelow,
picked up by the sweaty fist of a child
and blown away with awish,
back up into the air
and above the world.
She fluttered throughlife.
No wings,
just gliding through the air
on silver imagination.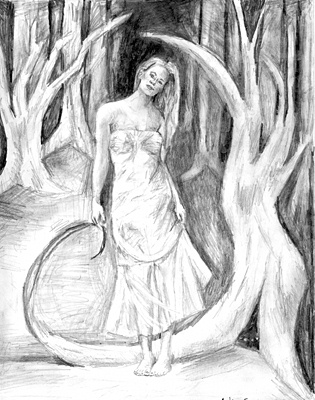 © Andrea F., Philadelphia, PA