This Forest of Dark
July 4, 2009
Fronds of green
Lift their wings
And blanket my spirit
In this forest of dark.
The quiet waters
Whisper tranquil,
Awaiting dawn.
And my soul wishes to rest
In the palms of the leaves.
They so gently cradle my sorrows.
I lie in this forest of dark,
Still awake from the pain
Of the day.
But then I remember.
The silent, sweet presence in the quiet wood,
The breath of the Comforter,
Stills my troubled thoughts,
Stills the turmoil in my restless mind.
Though I know nothing,
Though I see nothing
In this dark, dark place,
His presence wraps in loving embrace.
And in soft lullaby a tendril of memory tugs,
Saying,
"Rejoice!
Rejoice in all things!"
And with a calming sigh,
I let go
And let my troubles die.
Sleepy dreams soothe my thoughts,
And now I sleep;
I rejoice in all I am.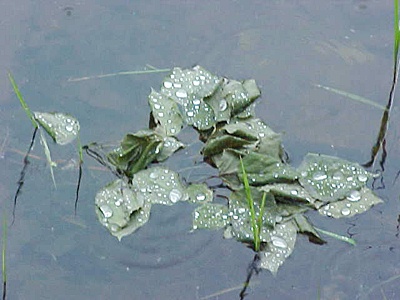 © Elaina B., Waterloo, NY