worn out jeans
July 3, 2009
The knees in her jeans are worn out, from kneeling beside her bed every night.
Without faith, she didn't believe for so long,
but now she finds herself asking for forgiveness.
The cross she wears around her neck causes people to call her a hypocrite.
But their beliefs are what got her here in the first place.
She ignores the accusations, she ignores the stares.
And she ignores those who have done her wrong.
She moves forward and hides her pass from those who haven't yet heard,
hoping that they will never find out.
That one night, that one mistake caused so much damage.
She started out, having nothing to loose. But yet she lost everything.
She found things out the hard way.
Who her true friends are, how easy it is to disappoint,
and how hard it is to gain back lost respect.
It took lying in a hospital bed for her father to hold her hand.
It took her an IV and needles for her mother to say she loved her.
It took her brother a lot of strenght to carry her to the car.
It took a small mistake for her to ruin her entire world.
She knows it will be okay, she knows things will get better.
But she also knows the road to get back to normal.
The faces she will see staring at her, those ones she has yet to face.
They will each tear another little piece of her away, until she shatters to the ground.
To all those who hurt her she wants to thank, and she sees their real self.
For all those who were hurt she wants to apologize.
And for all those who were disappointed,
well now, maybe she can finally exceed their expectations.
I am no longer perfect, nor have I ever been.
But now people will come to realize, everyone makes mistakes,
and what doesn't kill you only makes you stronger.
I'm strong as ill ever be, and maybe, something good has come out of all this.
I have come one step closer to finding out who I am,
and this ordeal, its just not me,
and thank god for that.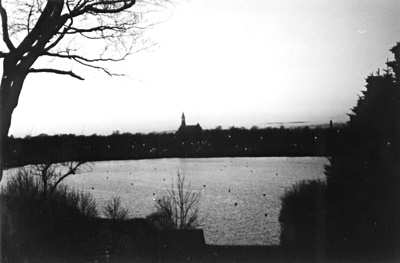 © Julie P., Marblehead, MA