Pretty Enough
July 2, 2009
My brown hair swirls around my baby face
lightest of light skin, brightest blue eyes stand out of place.
Not skinny enough but not quite fat
I look at photos and wish I could look like that.
My bones are misshapen
and my illness is always mistaken.
I'd given up hope of a noramla life
kids, a house, and being a wife.
The image I see in the mirror is always distorted
I'm uglier than true, features contorted.
The rope that I cling to is just at its end
and what's broken can no longer mend.
But you said I was pretty
And thats enough to sustain me.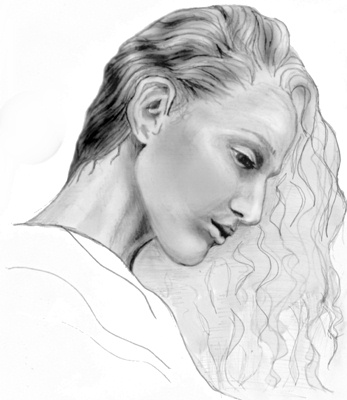 © Danielle H., Anchorage, AK