Horizon Line
July 2, 2009
The horizon line is etched into the distance,
where the sea meets the sky.
The waves gently roll across the waters blue,
and mingle happily with the sky's cloudy hue.

Some passing gulls squabble and sqwawk,
unaware of the beauty that surrounds them.
That, they shall forlornly regret,
as soon the sun will start to set.

The ocean's dynamic movements
clashes alongside the sky's deep serenity.
The Earth's salty puddle touches the sky,
and both laugh with a sigh.

The ceiling of the Earth is dappled with fluffy clouds
and fluttering birds and flying planes.
The horizon line is where the sky meets the sea,
and there forever it shall be.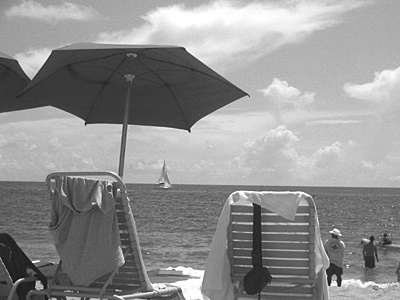 © Emily O., Boynton Beach, FL