Goodybe
July 1, 2009
Just get it over with
Come on,
Let's make it quick.
It shouldn't be this hard!
Cut to the chase-
No need to wrap this up
With ribbons and bows
To soften the blow and
make it not so difficult
to say.
Because whatever happens
Next
Will be for the
Best I'm sure.
Your eyes cloud over
And I roll mine
I can see you don't
Believe the words I say
"Just do it!"
I take the responsibilty
And you can take
All of the blame,
That's fine with me.
What a coward-
What?
You won't say it?
All right... I'll cut this
Short
And hit you with
The biting words
That should have come from
Your lips. What a baby!
Goodbye
and good riddance!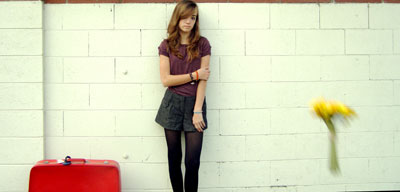 © Austin K., Studio City, CA