yourgazehitsthesideofmyface
July 5, 2009
YOUR GAZE HITS THE SIDE OF MY FACE
And I presume Barbara Kruger said it best,
To know how it feels to be struck by your eyes,
Their torrent of blue, and dilating black
As they slowly fix themselves upon my soul
[How did you get here?]
The root of my existence, something so deep,
So concealed- and yet
You can see it, bright as day, and crystal clear
The covert core of my life,
The enigmatic reason for everything I do
Your scorching fingers stroke my cheek
And caress my crumbling lips,
As they burn, crying out for some response
[HOW DO YOU DO IT?]
Your silence stabs
Like a frigid icicle held by the hand of some Brutus
"Yes, me too" is your reply
Some illogical answer but yet- I understand the magnitude of your statement
That you have accepted your true traitor nature
And still, they ask me why my despair is so evident
Because after all, I have found LOVE
But those individuals do not understand the gruesome truth:
That everything I gain from this comes with a heavy toll,
The price of my sanity and reasoning and I-
I do not wish to be dumb and blind as the world
Passes me by like a thousand swarming bees
Stinging and aching, but so rapid my eyes have no time
To focus on this crisis
I stand dumbfounded and perplexed,
Gazing at my hands, in hope to trick myself into some interior vision,
Perhaps an escape plan, a path to oxygen
Because if love…if it is some of remarkable thing that I can finally accept;
Would you still leave me breathless?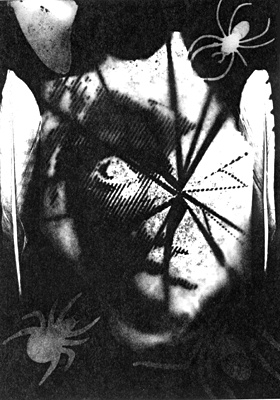 © Lindsey V., Aberdeen, SD