Old & Turning Around Corners
June 29, 2009
Who are you now?
through day the sky smiles, at night it weeps and bleeds
Still so it is with me
Love & memories don't fade,
my strength & surity grow
Inbetween the spaces that they shade.

I'm still finding my own grace
through what I've come to see-
that love is craven in it's order,
slow & swift, Inept & Keen
A gorgeous, filthy, starving creature
A life undefinable, without reason or ending,
no prescribed "meant to be"
still, there is the certain knowing
that loving you was meant for me.

Who are you now?
I think my soul would know
Remember when I spoke of being lost,
of centuries & turning around corners,
of us both growing old?...
Is that knowledge still there in the dark windows of your eyes?
will it etch into your skin,
leaving for love a map in those dear lines?

In autumn or winter, will you find your way back?
Love, I would wait Still Alone,
finding beauty & happiness within the snow,
so that, together, we could feel that certain summer once again.
The wind blows.
Who are you now?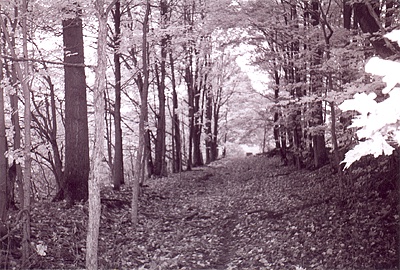 © Casey P., Howard, OH