Teenage Life. Are You Lucky?
June 19, 2009
I'm 16 years old.
Don't judge me.
Teenagers are an interesting species.
Our minds and hearts soar
But we're trapped by heavy feet, grounded, and planted in situations beyond our control.
Controlled by adults who oftentimes know less than best.

High school can be hell, if you're not lucky.
Teachers' lips snarl and flap.
There are b****** out there, there are w***** in that hallway
Pressure pours from parents
Rules become resented restrictions
From the cafeteria to the classrooms,
Status is either ignored, followed, or flipped off.
The early wake, the late night homework-
School simply seems a senseless system

You might get lost, if you're not lucky.
At a time of cliques and labels
We strive for individualism.
Expression is of the highest value.
Thus property and accessory are high priority
Mirrors are enemies our critical eyes stay fixed upon
Self esteem is hit or miss.
Summers pass, people change
Who Am I is a common query.

Boredom comes quick, if you're not lucky.
Music is an appreciated freedom
And dreaming, an understood past time.
Glazed eyes glue to television screens
Fast fingers fly across keyboards
Be it texting or typing,
to frenemies filed on social networking sites.
Phone bills fly mile high here
Dull days breed apathy, frustration, creation.

Home is kept to weeknight visitations, if you're not lucky.
Solitude in bedrooms and subjects left unspoken with parents,
It's not a scene to stick around for.
Escaping from the houses we've grown up in,
Heading out with the family we've chosen,
Is what weekends are there for.
For this reason and others, friends are priceless, but cyclic.

You'll want to shout, sing, cry, and drive, if you're not lucky.
The more we feel caged, the more we scream for living.
Party, because it's time for fun, for real.
Experimentation, because there is nothing better to do.
High, for a hundred reasons
And dating
Because closeness just feels worth it.
We want to love and be loved

You won't get lost in all of this,
if you are lucky.
But the years between 13 and 18 are tricky
Like venturing into a perilous jungle
Some stumble out scratched, bleeding, bruised
Some wander, lost
Some smile with focus and strength
You won't make it out at all, if you're not lucky.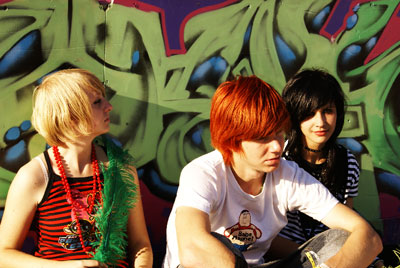 © Alina G., South Africa