My Reality
January 6, 2009
The blade thrashed my wrist
As I dug in deep.
Blood came out into little drips,
As my face turned bleak.
I watched with unsatisfied eyes
At what I've done.
I can just imagine my parent's sighs.
As well as other's daughters' and sons'.
I'm so stupid.
My decisions were stupid.
I regret them for everything.
Everything from now till the future.
Why can't I be like the popular girls.
Pretty, smart, and all around perfect.
Sometimes they make me wanna hurl.
But everyday I still wonder,
Have they ever made
The same mistakes I have?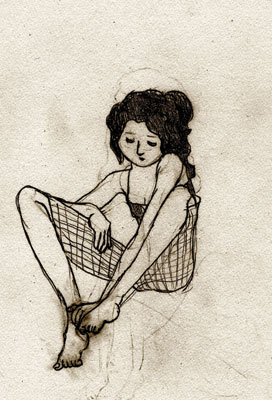 © Samantha W., Albany, NY