Something
MAG
Iam
incapable
of
escapable
thought,
trapped betweenthoughts
and rocks
and decisions
making me nauseated
and then I ampuking up
all my could be's
and maybe's
and never was's
because theywere gnawing
at my insides
and taking up too much space.
Iam
incapable
of
understandable
thought,
caught and sinking
ina mess of i's and you's
ready to suffocate in it
scribbling last bursts ofwords
all over my palms
up my arms
to be absorbed
andre-distributed
in little boxes
marked "fragile."
Iam
unable
to put myself
back together,
decomposing
underpressure,
crumbling,
weak at the joints,
waiting.
just waiting.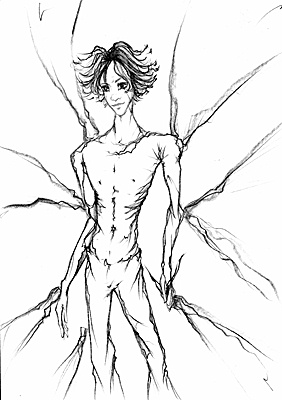 © Ceaanne T., Ridgway, PA