On the cliff
June 28, 2009
Someone is on the cliff
Standing on the edge
Ready to jump
As she thinks about what going to do
The people she loves keep flashing through
Her mind
Every time she would shake her head
She loved them
But to her if she died it would be better
For everyone
Right before she took the step
Off the cliff
One more person's picture flashed
Through her mind
And it was the Savior Jesus Christ
She took a step back
Because it been months since she
Thought about him
Her life and choices had taken a bad route
The parents that had taught her of the Christ
Had past away
Years had gone by and she got baptized
She was alone in her mind
Many people tried to help her
In her sorrowful mood she pushed them away
The path that sorrowful led her down
Was drugs and hurting
Now looking back she had people
Jesus opened her eyes on the cliff
One foot after each other
She backed up
Her mind was set she wasn't going to jump
Not with a person
Like Jesus on her side
Each person has a moment
In their minds that
They are standing on the cliff
And some actually jump off
Where do you stand?
Will you be one side or the others?
Did you see Jesus?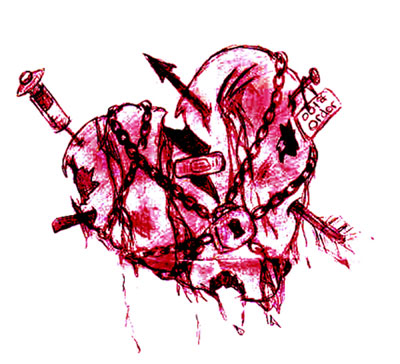 © Asia B., Hudson, MA