Letters and Keys
June 25, 2009
The words unspoken
form before my eyes.
The minute before I hit send
I get butterflies.

Will you listen,
or never see
the words I've written
the real me.

After you left
I was a mess
But apologies accepted
Nothing I'll foget.

Now its sent
the damage done
our old friendship
forgetting all the fun.

So read it please
Just don't delete
My soul poured into a letter
To finally be free

You could laugh
With all your friends
Hopefully nothing like that
happens again.

Could you forgive
All my mistakes
can you see
I've learned my place

A valued friendship
Ended so fast
Nothing could have made
Our friendship last.

After it's sent
I finally see
You locked up my heart
But I found the key.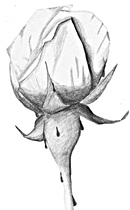 © Elaine S., Phoenix, AZ