The Heel of my Shoes
June 24, 2009
I am a boy, who sits all alone,
My shoes are my comfort, and this building is my home.
I know a man, who one day went to work,
Got shot and died, left his children and his wife, to start a new life.
I also knew a woman, who probably still had cancer,
She was praying to God, and never got an answer.
Her mind was filled with happiness as that night she died,
Left me alone, to call this place my home.

I am a man now, who every day will fight,
Fight for our nations- fight for our rights.
I travel through the sky, and my home is the night,
I rest only barely, for I cannot stop the fight.
My brother died, because I shot him one day,
Brothers fight brothers and it just happens that way.
My home is a jet plain, and my destiny, a gun,
I will never stop, until this war is won.

But my shoes are still my comfort,
Sadly, the building is no longer my home,
I fight with my might, and no mercy will be shown.
But the woman I once knew,
She's on the foot of my shoe,
My brother, is too,
The heels of my boots,
They leave blisters on my feet,
But I don't get rid of those boots, and I shall always keep,
The soles on which my brother and mother will cling.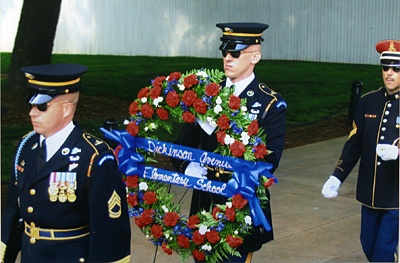 © Alejandra D., Milford, CT