suck and bleed
January 2, 2009
Strip me down dirty.
'Cause I'm crisp and clean and unfittingly yours.
Strangle me with your indecision, smother me with your inherent wit.
Simultaneous ego feeding.
Lucky you, lucky me.
Felicitous fallacious façade, you have been good to me.
Veiled my resignation, shrouded my doubts, obscured the line between you and I, between I and I.
Fostering my insecurities like a mother and her newly born suckling of a baby.
You gave much and I sucked, sucked, sucked.
I gave little and you bled, bled, bled.
Until I bred,
a new rendering of want, desiring the most I've ever wanted in a person.
That desirous thirst left me ravenous, nervous, trembling at the thought.
Yet I was parched.
Too dry.
Too cold.
Lips tired and sore.
You were empty.
Too tired.
Too weak.
Skin cut and bare.
Nothing left to suck.
Nothing more to bleed.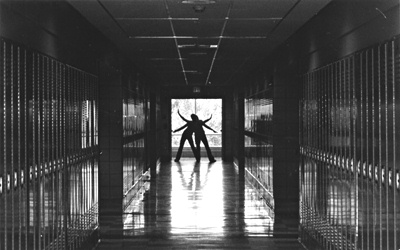 © Sheera G., Marblehead, MA