Burn
December 31, 2008
I saw myself go up in flames in the mirror,
after pouring kerosene on everything
I had loved and lost.
I watched it burn.
It was all just an illusion of safety,
a net that wasn't really there to catch me.
So much for true love.
I couldn't walk straight,
I couldn't focus on anything
but the dark of night
and the never returning sunshine.
You threw a blanket over my eyes,
blinding my to all the lies.
Sinking to the tile floor,
cold beneath bare and uncaring flesh,
I watched the blade swipe
Once, twice, three times.
I watch my life drip down my arm.
What sabotage your brought to me,
the knife still tears at my unhealed wounds.
Love can really destry a person,
and I was just another example.
Another one for girls to learn from.
Never give your heart away,
not to someone who doesn't deserve it.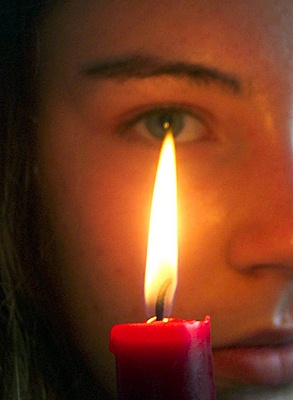 © Elise S., Clarksville, MD