Considering Anna (On Suicide Hold)
MAG
Yellow cotton drapes you
in your hesitant stride
from bed to yawning window.
Shaky hands press
the iced glass.
Heat spills from your palms
in foggy puddles
to frame the tiny print
of your hands on a
sweaty window.
Past the pale blue curtains,
behind the layered walls,
this scene erodes your vision
as you look upon it for the millionth time.
Long, winding gravel streets ...
little gray and blue and white houses
roll and bounce, like scattered dice,
across suburban forests of
baby apple trees.
Tiny brown mailboxes
sprout at the tips of
vacant driveways.
Sidewalks are bleak and chalkless.
6:22 a.m.
Sunrise crawls out
from beneath an ebony horizon.
Skies are smudged crayola-orange.
And you breathe,
for the first time,
until you've no more room
to inhale.
And you suck in that world.
You memorize the smoldering night
and tuck it deep within
your eyes,
and when you cry
I tremble with such a feeling
as life gave you.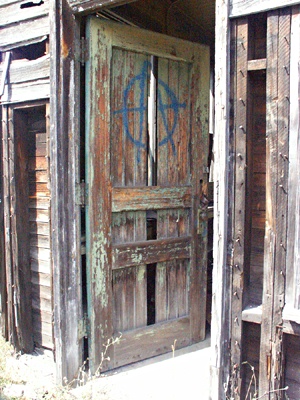 © Cassie H., Carmi, IL