No Good Refusal
MAG
Recognizing those sincere, hard-working students who get branded "non college material."
Short trek down the stairs,
To fetch the mail with clammy
Hands.
Scanning over the contents
Not wanting to spoil what's there,
She shields her humid glare.
Upstairs she retreats,
bolting the door with anxious hurry.
She notices one envelope
Colored a strange yellow white,
When its companions appear
In plain unison.
The outcast grabs her attention.
She recognizes the envelope, having
Received several buggers like it.
The school emblem is embossed,
With "Admissions Office" printed
At the left.
The fact that this letter is
The voice of the two opposites,
"No and Yes," doesn't exist.
An envelope with a purpose,
She muses, while her chomped nail pierces
The leathery texture to open the skin.
Inside the results are slim.
The paper lightweight and agile as
She unravels the fins.
The printed letters zoom in big
And her eyes latch on like hooks
To catch the bait.
An answer in negative hits
her like a bowled-over pin, damning
Any reaction.
One 50 dollar fee,
One flawlessly delicious essay
Damns her to burger flipping.
By an answer both unjust and
Horrific, she will make them
Sorry they ever rejected.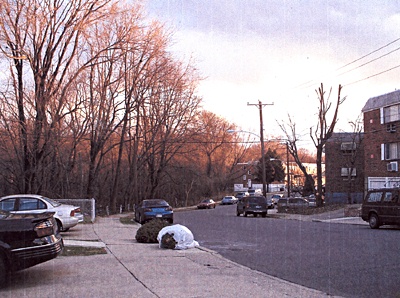 © Sarah C., Philadelphia, PA