In A Fitting Room
June 24, 2009
Today I tried on plaster.
(I only wanted to see)
how it looked and how it felt
wet, and pressed against me.
Eggshell white, and cold,
the grainy smoothness
soothed my skin into a mold.
I blinked into the mirror
and nothing much had changed.
Hair, lips, tongue the same.
But in the absence of eyes
who should I blame
for marbles staring back at me,
A vacancy chipped in bone
where my gaze should be.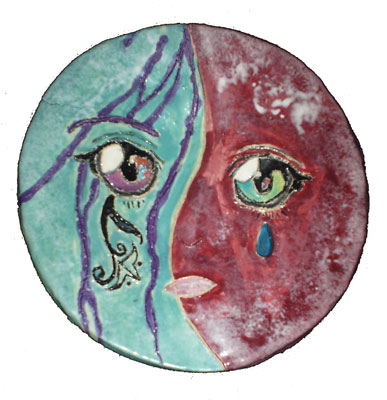 © Angel V., Tecumseh, MI