Define
MAG
June 23, 2009
Listed down in a summer notebook,
The ones they collect and make into heartfelt movies,
I could probably tell you how it feels
To grow up, and feel more empty, and more full
Than you could ever feel.
Or I could just tell you moments that
Continue to

Define.
Me.
First, one memory earnestly raises its hand
My grandma, and she sits at her chair, staring at a computer screen
Tells me of my grandpa, and the younger brother who died before him
In her words, she hands me a picture of him sitting in his living room
Listening to records with tears clinging to his red cheeks.
The first instance that I saw my grandpa cry.

Now I travel into a movie,
And sitting with my head tucked into my shoulder and
Blankets hugging me in blue, I see the story
Of a boy and his mentor
His mentor and the government
The government and his mother
The mother and her harsh words
The harsh words and her son
The harsh words, the son who spoke them, and the mentor who didn't deserve him.
And that story made me wonder of humans
Honor,
Cowardice, and brutality.

Last, I travel into my soul
And I view the collection of feelings, ­memories, and their faces
They hang on strings and are stuffed in bottles
Catalogued on shelves and most often ­forgotten.
I see the darkness I've inhaled, my sinful ­addictions that continue to blacken
And I see my redemption: the light I've ­collected, and the beauty I've witnessed.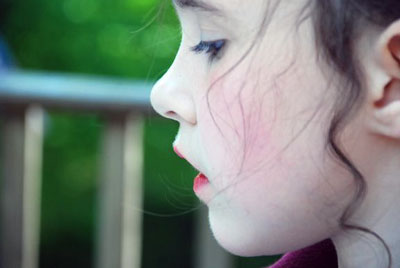 © Julie P., Rochdale, MA