Parting Gift
June 23, 2009
I stand in front of my love, the one that had cared for me for more than three years. I shudder at what I'm about to do to his already ripped heart.

Slowly, cautiously, I take his hand. His eyes are curious and suspicious, and almost a little fearfull as I unfold his taut fingers.

They open very slowly, and I put my hand in his, conveniently placing the small object in my hand on his warm palm.

Before he even sees it, he knows. Multiple emotions run through his face; hurt, betrayal, disbelief. I smile ruefully, hesitantly releasing his hand. He doesn't open his fingers yet. He satres at me, in emotional pain.

I take a step away, feeling my heart break into about three million peices. My eyes water, but I hide them shamefully from him. I can hear the gasps of agony from him, a larger portion of what I was feeling.

I knew that the item in his hand would explain everything without saying anything at all.

A long lasted relationship in his hands... a rusty class ring.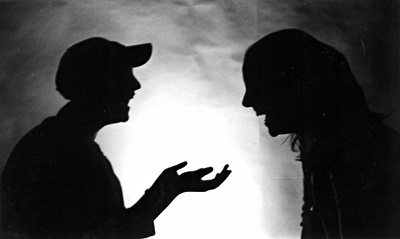 © Jeff A., Marblehead, MA