Tears
June 23, 2009
It's rain that comes down white as snow,
Innocent tears I've never known,
From a place deep down inside my heart,
They rip,
They pull,
They tear me apart.
I don't know if they come from my eyes,
Or from someplace deeper down inside,
I watch my facial expression bend,
My mouth turns down,
The tears have no end.
Who am to cry at night,
When others have to put up fights,
To find their food,
To get their shelter,
Still I'm fed and wanting more,
The tears keep coming,
Still they pour.
Gripping on for better life,
I lay down my head for sleep tonight.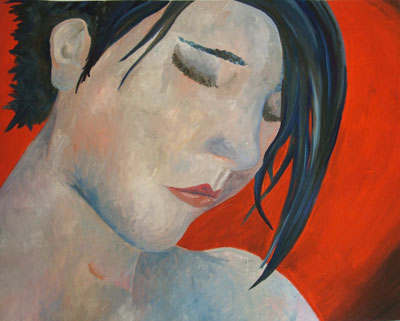 © Lindsay S., Billings, MT