Emotions-Pain of War
June 23, 2009
Hear the cannons booming,
Hear the screams of pain.
See the soldiers falling,
Dropping like the rain.

Hear the stomping feet,
Smell the blood in the air.
They say War isn't easy,
I say War isn't fair.

To hear the news of a fallen loved one.
Feel the tears dropping down your face.
To have the knowledge of explosions,
People vanishing without a trace.

To taste soot in your mouth,
Hear gunshots bang out loud.
To be fighting for the ones you love.
Fighting hard and proud.

The horror of seeing a friend fall,
Watching him hit the ground.
Revenge is on your brain,
You feel your heart pound.

Fight for the people,
The ones that you love,
Have courage to keep fighting,
Pray to god up above.

Feel your blood rushing,
Hear the screams and shouts.
You must be strong and keep fighting,
There isn't time for doubts.

Pain of war is shocking,
Fight hard from the power above.
You must have strength to keep going,
To fight for those you love.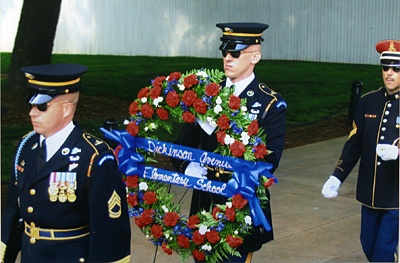 © Alejandra D., Milford, CT