laugh lines
MAG
when i was small,
love felt best tucked away
in a feather bed,
my sugarrush fading with the
last spark of sunlight.
you would kiss me good-night,
even though my cheeks were still
stained with peppermint.
you'd notice the sticky
mess on my grin,
and the wrinkles that seemed
to burden your face
would melt into laugh lines
in a single giggle.
i'd trace them with my gaze,
feeling my lashes slowly
drift toward each other,
pulling me toward slumber.
but before i'd sleep,
i'd study the path that each
laugh line took to your smile,
charting years of experience,
endless laughter and glee,
the afterglow of a lifetime of contentment.
and i'd rest, assured
that someday i'd want a set of
wrinkles like yours.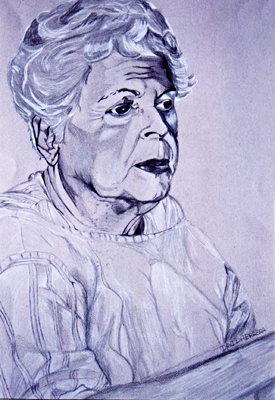 © David H., Kannapolis, NC