Chaos
June 22, 2009
the covers flow across
through empty streets
i can feel it, its coming
coming for me
corroding the walls of my mind
tightening its grip
pulling me down, farther farther farther
i can hear him, them
calls from the other side
a contradiction of mind
killing. bleeding. screaming.
mass destruction everywhere
nothing goes unscathed
nothing is preserved
tearing off the blankets of mentality
i'm not safe, no one is
perception becomes chaos
losing all fabrications set in by reality
lost in the the threads of time
slowly coming undone
lost among the crowd
can you hear me screaming?
invisibility has its price
oblivious payment
its too late to turn back
time is lost and not returned
deflate the air from my lungs
diminish impaired judgment
i can't go on, no
i tried so hard to kill the pain
but pain came back three-fold
i'm running out of time
nightmares set in
dead of night
close your eyes, close your eyes
don't be scared, i'm here to help
i'm here to take away the pain
take it all away...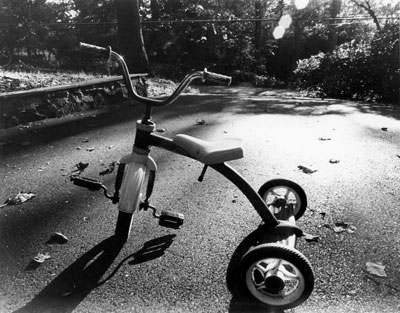 © Emma C., McLean, VA