You.
June 21, 2009
I can't believe I thought I loved you,
You ripped my heart in two.
Simple words left unspoken
..."I hate you..."

You might as well have screamed them
At me in the broken night.
But silence was all I heard,
Tears blinding my sight.

And now I'm finally over you
& you no longer have control.
I can finally see in your eyes
The true colour of your soul.

It's the blackest of black
Mixed with a dark bloody red.
But still, all those sweet words..
They mess with my head!

Again - I cannot lie.
My heart still loves you so..
Even in the million pieces,
Why can't I let you go?

Why does your soul have to be so pure?
Why can't I just forget?
It's not fair for me to deal
When you don't remember it.

Yet, I still tell myself that
I am over you.
When deep, deep down inside
I know it may never be true.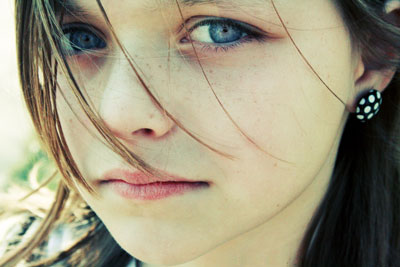 © Felicia R., Arlington Heights, IL