How We've Changed
June 20, 2009
We swing and we sway,
Our little hips trying to
keep up with the beat.
I'm Cinderella
and he's Prince Charming.
…we're only five years old.

He runs up and pokes me
screaming to his friends
that he touched a girl;
me running to my nearest friend
and try to give her his "cooties".
…we're eight years old.


I walk into school,
wearing a smile.
He walks up to me
and starts making fun of my new haircut;
laughing it off with his friends.
A tear slips down my cheek as I run into the bathroom.
…we're thirteen years old.

He holds my hand
as they call our name.
We're getting ready to graduate.
As we throw our caps into the air,
he turns and whispers to me
"What happened to us?
Why have we changed so much?"

So he takes me
by the waist
and we start to swing and sway
to our own beat.
And there in front of everyone
he plants a kiss upon my lips.
…we are grown.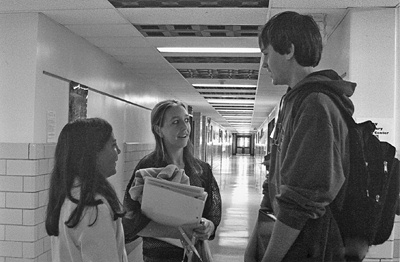 © Kathryn K., Pompton Plains, NJ