The Goddess Of Winter At Her Finest
MAG
White graces us all.
I exhale tiny clouds of cold.

Her silence talks to trees,
whose arms reach
and dance into a trance.

She takes her paintbrush,
dips it in white,
flicks the bristles.

Frail withered leaves cling to
mud brown fingers
like a child grasping
a mother's jacket.

Branches embrace each other,
one intertwined with another:
like a stream of watercolors
across the page.

Mother Nature never looked
so elegant.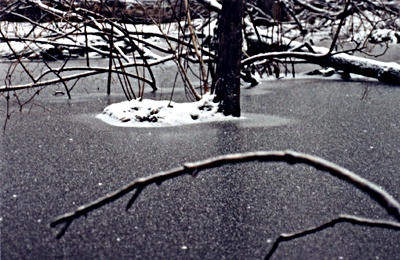 © Anton J., Philadelphia, PA