Barbie Doll
MAG
I watch you, caressing a remote control as your only friend.
Your blanket wrapped around your body - still not enough to keep you warm.
My eyes wander your chamber for some movement,
But I see nothing.
And I feel responsible for not taking advantage of this silence.
I am sorry that I cannot comfort you,
I leave the room again as if I made no observation of your loneliness.
I am tired of caring.
Fake smiles pressed upon raspberry-stained lips,
You sit staring down the TV screen.
Through the actors,
Through the silence.
You hope I might take the time to make cheap conversation -
But you are not surprised when I don't.
Your silent presence of patience
And soft lashes ...
If I could only slip under the blankets with you,
I wouldn't feel guilty about leaving again,
And losing my voice to the sound waves
Of a fake TV screen.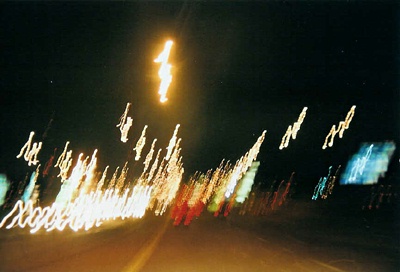 © Matt M., Ponca City, OK