Cold Blood
June 13, 2009
I stand here
wide eyed
as I stare down the cylinder
of the 5mm
resting in your hands.
This morning I pulled myself out of bed, crossing out yesterday
and staring at today.
Just another
x on my wall.
I thought…
Then I saw you
standing there as I walked through the doors,
staring at the floor.
Just another face.
No second thought.
Then gunshots.
Screams.
Shouts.
Crying.
Everyone on the floor.
Hostages.
Police
refuse to negotiate.
Not until
you release five.
But that's
not an option,
is it?
Three dead,
one injured.
Thirteen left.
Thirteen
bargaining chips.
Then twelve.
Somehow our lives weren't worth as much as your
five million dollars.
Now the gun was pointed at me.
Your voice was cold.
'You're next…'
Sure,
I'd thought about death before.
Even fancied it at times.
But now
all I could think about was
my mother
opening the door to see a police officer with my name on a death certificate.
My father's eyes
looking down at my pale body in the morgue.
'Yes, that's my daughter…'
My friends.
Smiles. Laughter yet to come.
My dogs.
I imagined getting to go on that vacation I'd saved up
two years for.
I was leaving Saturday.
Three days away…
Staring into your eyes,
I searched for something that told me
I wasn't going
to die.
But then you smiled.
And I watched as your finger
pulled against the trigger.
Slow motion.
I saw my picture on the news report.
Everyone else watching,
indifferent.
I was going to be a statistic.
No one else would bat an eye.
That's when I heard the deafening blast.
I pictured myself
falling
to the floor,
mangled in a pool
of my own blood.
Then I felt the pain as your bullet ripped through my skull.
I saw the blood in my eyes.
And then
I fell.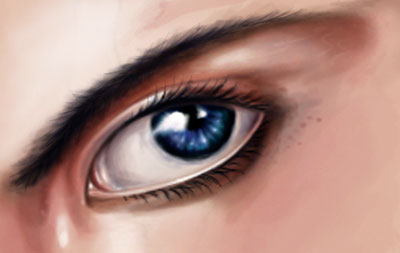 © Raul R., Monte Vista, CO