Lost in space
January 1, 2009
Fate in eternity
forever lost in space.
Taken amongst a lunar sky.
A glow in the dark star
glistening hope for us.
Intertwined by our gravity
holding on to eternity.
Eyes locked as we look
searching for constellations
in the depths of each other.
Dreams,
hopes,
fates.
Forever lost in space.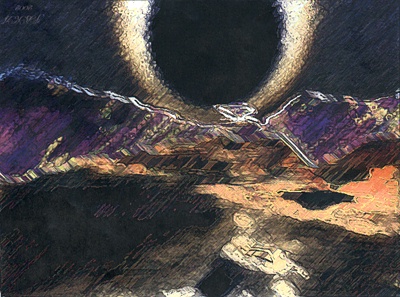 © Jason B., Colorado Springs, CO