These Eyes
June 18, 2009
see these eyes?
why they cry,
noone knows but me.
from the end, to the start,
lets rewind my life.
start with the fall
through it all,
forget this wide eyed mess.
people stare when i cry
outside in the real world.
where to go?
i dont know.
within the depths of my mind.
tears, they start
from the corner of each eye.
once they start
they never stop.
crying my long lived lie.
the days weeks and years
they follow
folks waltz right thru each day.
but not i,
i stay in my mind,
crying out in vain.
so dear god,
please help me,
forever i shall owe.
cause from the fall,
through it all,
i still cry out each day.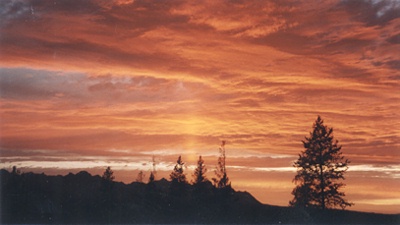 © Katy B., Challis, ID