No Longer
MAG
When clutching my head,
and dragging my knuckles
across the ceramic floor
wasn't enough to escape
your abuse,
I threw myself on concrete
and prayed I would drown
in blood.
Quiet and unnoticed
But even that didn't work.
My body was a painting
of your destructive results,
and my shame and pain
added the final touch.
Because then I was too weak
to spill myself to the ones I love.
Because then nothing else mattered
but you
but I
but us.
Now I no longer have the strength
to carry on your burden.
No longer will I risk
everything I have lost
all over again.
I grow sick
looking at these wounds
we have both given me.
And I cry every night
because four years with you
got me a contract with the devil.
I'll rip our hearts apart
and from the scattered pieces
I'll quickly pick up my remains.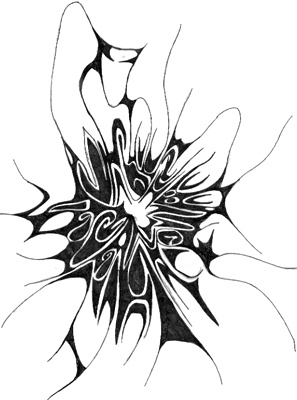 © Ansley F., Tifton, GA