Memories
June 17, 2009
I can breathe in the memories
As the familiar scent burns my mind
The reminiscent shock of flashes ate away at my heart
That warm sunny day.

The nostalgic salt burned my lips
Just like the sun burned my skin
So many years before.
The familiar taste of excitement

Found its way into my mouth again
And my body trembled
As it so desperately wanted to go back.
Back to the sweet nothings

Of innocence
Back to when we took chances to fly
In that clear blue sky
Back to when we tried so hard

Just to be grown up.
The place was torn down
In its ashes stood a beginning
Of a life too many have to walk down

I tried to reach out and hold their hands
But they looked at me confused
With the tears on my cheeks
I wanted to save them

From going through what I had.
O how I loathed their small simple world
Filled with promise and security
It wasn't fair, their lives shouldn't have to be hard.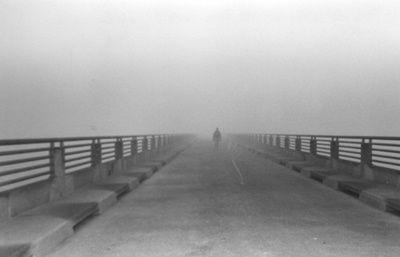 © Becky G., Westerville, OH