Untitled
June 17, 2009
First glance, first brush
Sophomore year is disgustingly enough
The worst year, in all of it's glory
Adolescence's musk of immaturity
But there's always a bright side
When I turn the corner down the halls
Your face somehow makes me feel…
Yet it's concerning because I'm not supposed to be weak,
And chilling because you make me feel small.
This is my love letter;
It's contained inside the glass,
Tiny shards of rubies from nervous butterflies when you pass.
This is my beautiful downfall,
From falling for you,
Regret is the last thing on my mind,
The first thing is you.
And I believe in that slow motion sense,
In sophomore halls of disarray,
In life's complexities and bitterness
There is nothing sweeter than breathing your name.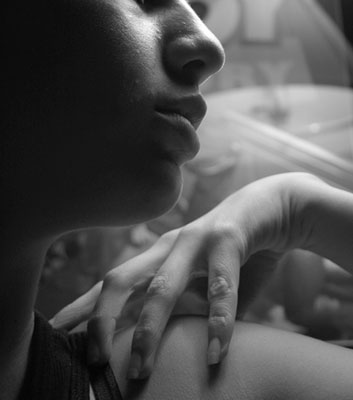 © Rebecca B., Santa Clara, CA