A Tranquil Day
June 17, 2009
A cool, silent breeze brushes by
And subsides.
Leaves rustle in the wind,
Singing their sweet melancholy song.
Trees sway softly,
Whispering to each other.
The profound rushing of water
Can be heard in the distance.
Cool, clean water.
Grasshopper chirp cheerfully in
In the overgrown grass,
Their sound growing stronger and louder
With each step I take.
Light filters through the trees,
Rays of golden light illuminating the cool, forest floor,
Revealing its many mysteries.
A hawk soars above the tall tree tops,
Letting out an echoing cry.
I look down, and I wiggle my tows in the soft, cool earth.
M y toes tingle with pleasure.
I exhale heavily , letting my shoulders fall and relax.
I breathe in the sweet aroma of wildflower,
And silently with this day would never end.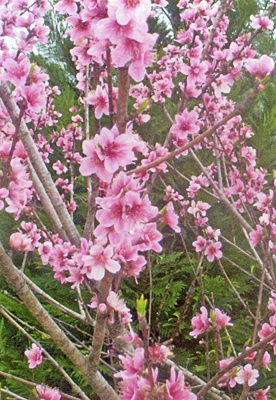 © Matilda S., Perkinston, MS