The Habberdash
MAG
The Habberdash went out one day,
Upon the shards of Camber Bay.
He squiggled and squabbled,
From swing to sway.
He never paused to chibber away.
When the Naddle came to call him back,
He squapped her down and blatted the lack.
Habberdash bleated, and gribbled, and moaned,
Until poor Naddle went grudling home.
So now when Habberdash frouts to the Bay,
No one dares to call or quay.
For they fear the wrath of bleats and moans.
And the squapping and blattering down on your bones.
And the Habberdash stays squibbling there,
Plaping and stapping all over the Mare.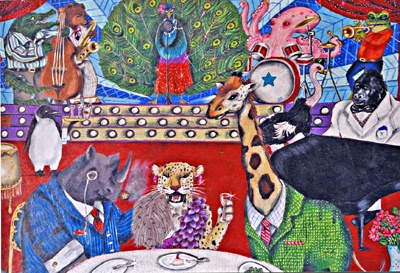 © Jacob S., Kannapolis, NC