My Memories
June 14, 2009
I am from the inviting smell of waffles, Roasting in the toaster On lazy Sunday mornings. From those chilled cool winds, Glistening the grass with the icy morning dew. I come from the shivery fall evenings, As my brothers and I plunge ourselves into heaps of colorful leaves, Looking for somewhere to relax after a long day's work.

I am from endless rides in the neighborhood, Where new adventures spring forth through every turn.
From the scheming faces of my friends, As we plot our next prank On unexpecting victums. I come from the fiery warmth of a bonfire, As my friends and I roast marshmallows, Looking up at the numerous twinkling stars Wishing the night shall never end.

I am from the sandy beaches in North Carolina,Watching the endless ocean waves Crash and recede along the rocky shoreline.
From the never ending slopes of ice, Cold winds swishing across my face, As I swerve left and right Avoiding all objects in sight.
I come from the many loving memories Of my friends and family, And this is what I call... The story of my life.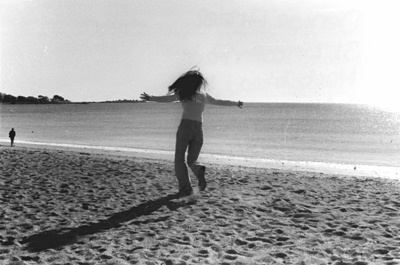 © Denise A., Marblehead, MA