his only wish
June 14, 2009
He wiped her hair back from her face then kissed her cheek
He looked her in the eye and said "sweetheart please don't speak."
The doctor came in earlier and said she would die in about a week.

She gently traced every line of her husbands face and said "god has a beautiful plan for you and I.
Baby, please, please don't cry.
For the time that I have left hear,
I don't want to cry out of fear."
He buried his head in her shoulder
She comforted him by pulling him closer.

"My beloved, god is taking me home.
He's taking me out of my pain.
But always think of me when it rains,
Because god's creations are being took cared of."

He pulled his head up and said, "If I could have only one wish, it would be for you to stay with me."
She shook her head, "My love, I'm going home, I'm going to be free."
She didn't last a week, she died that night.
She didn't put up a fight.

The man played her last words over and over in his head.
It reminded him of her favorite book she always read.
When he got home he turned the stove on and went strait to her wedding dress,
He glimpsed in the mirror and he looked like a mess.

Threw those three happy years
She had lived without any fears.
She had written that in her journal for only his ears.

He forgot about cooking dinner and fell asleep,
Right on the bed wear he laid there to weep.

When the sun came up and the rain came down,
All of the couples loved one cried with a frown.
The man had got his wish,
And when they met there at the gate he got his kiss.

Now the couple lives in the city of grace,
Where they see familiar people and there smiling face.
No on can separate them in this beautiful place.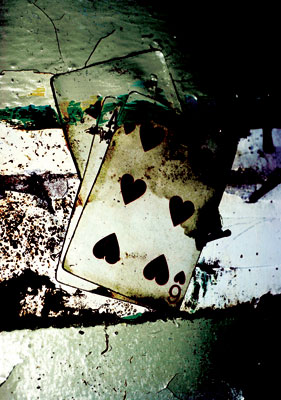 © Tracy A., Scarsdale, NY