Blue Skies
June 13, 2009
A dream is an ethereal sky, or a brook running astray,
That kindles hope and joy and life; you must chase or lose your way.

Inspiration is a phoenix song echoed far across the lands,
Its elven tunes weave through the hearts of those who understand.

Fantasy is an iron-clad dragon of great supremacy and renown,
Poised on fine-wrought thrones of gold, drift away on wings of down.

A wish is the glimmer of a delicate glass bubble,
The fairy trapped inside, will grant your wish tonight.

Love is the koi and water; inseparable till the end,
One is dead without another, the other's empty without him.

As one, our hopes are pure white doves,
Lifting free, soaring high...

Into the blue skies.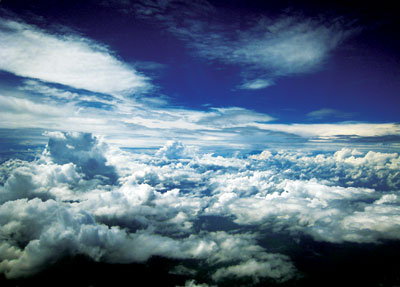 © Jacob W., Oklahoma City, OK