The Book.
June 13, 2009
Look at me and what do you see?
An ordinary girl as plain as can be.

She looks so perfect, she looks so happy.
Don't judge a book by it's cover.

For when you read her stories inside,
You'll know of the pain.
You'll knkow of her bide.
You'll know of the suffering, that all Intertwines.

Yet the book is locked,
Never to be told.
So say your farwells, and it'll drop in the Ocean,
You'll never hear about all the comotion.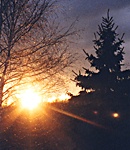 © Christy S., Germantown, NY