Molten
June 13, 2009
There is a land of Darkness,
of dreams and fantasies.
Where nothing is ever certain
And few things are ever real.
Yet men still strive to reach that place
Not knowing of their folly.
To gain power;
Vast power, or so it seems.

In the end, all discover it to be useless.
For what good is the power to create,
If the creation is an illusion?

Every second, new visions appear
Only to be replaced by ones stranger than the last.
Yes; some control can be had over what is created,
But change is constant, and can not be denied.

Eventually
Finally
Undeniably
The alterations
Modifications
Variations
Will break your mind
Will cast you into the depths of despair
And leave you helpless
Searching for a solid rock to stand upon
In a sea of change.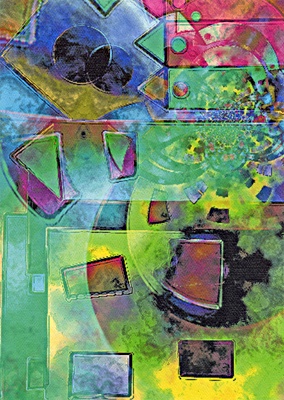 © Shannon A., Galesburg, IL