Interchanging Reality
June 12, 2009
Opaque Dreams,
So soundless and firm...
Thrash throughout my being,
As you etch your words into my own.

Though the breaking of dawn
Entices the careless behavior of
Silence and comfort...
Fractured hands reach toward the shattered
and hopeless night.

Gravity causes the erratic composure
Between parting emotions and hearts,
To beckon the clear rupture of
Concealed thoughts and sentiments.

The colorless and monochromatic shadows
listen to the easing of my mind...
My heart suddenly awakes,
Welcoming the porcelain love
You gently breached.

Tragedy knocks at the doors of my soul...
But my dreaming consciousness drowns the knocking out,
For your world of delusions trance my perceptions of reality.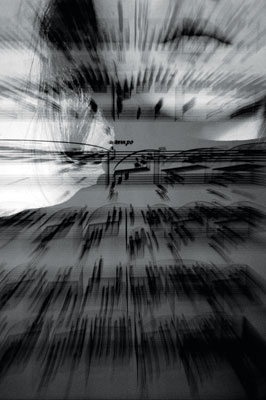 © Sarah M., Blairsville, PA