If Only...
June 12, 2009
If only, I had a mansion of mine,
I could relax by freeing my mind.
But the WORLD does not want me to rest,
For I am its slave under arrest.

If only, I could fly like a bird,
I would go far from a place called Earth.
But SCIENTISTS do not believe in me
They say, "I cannot succeed."

If only, I was not raised to be an agnostic,
My life would have been fantastic.
But my PARENTS say, "There is no GOD!"
So I felt my life had been sawed.

If only, I sought someone saving a life,
I would ask him to save my mind.
But GURU's of Indian would say, "Mind does not need saving,
Instead it needs some meditating."

If only, I had some money,
I would die being happy not like many.
But as LEO ROSTEN said, "Money can't buy happiness."
So I worked hard making money for sadness.

If only, Earth could feel my pain,
I would not be so insane.
But my entire life had been a screw up,
By many people who would not care enough.

If only, You take the lessons I have learned,
You will not be in the same position I would not have preferred.
But it is your choice to prepare for a war,
For your beliefs will not prevail till your muscles soar.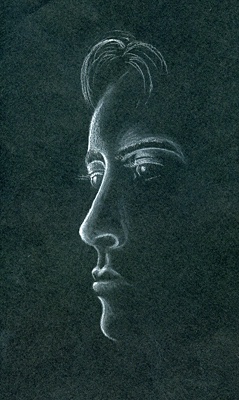 © Carlos S., Glendale, AZ